Hi everyone!

I came across something I'd like to share with you all.
There's an organisation called Reforest Action, which has various reforestation projects around the world, and one of them is in Portugal.
Here's the page about their project in Marvao and Meda:

You can create a profile on the site and have a tree planted for just €3. Trees can be added whenever you want, or it's possible to create a subscription to plant trees every month.
When you plant trees they send you a plantation certificate detailing how much carbon you've offset. I was surprised to find out that over its lifetime a single tree can offset, on average, 579km driven in a car!
Here's what a plantation certificate looks like: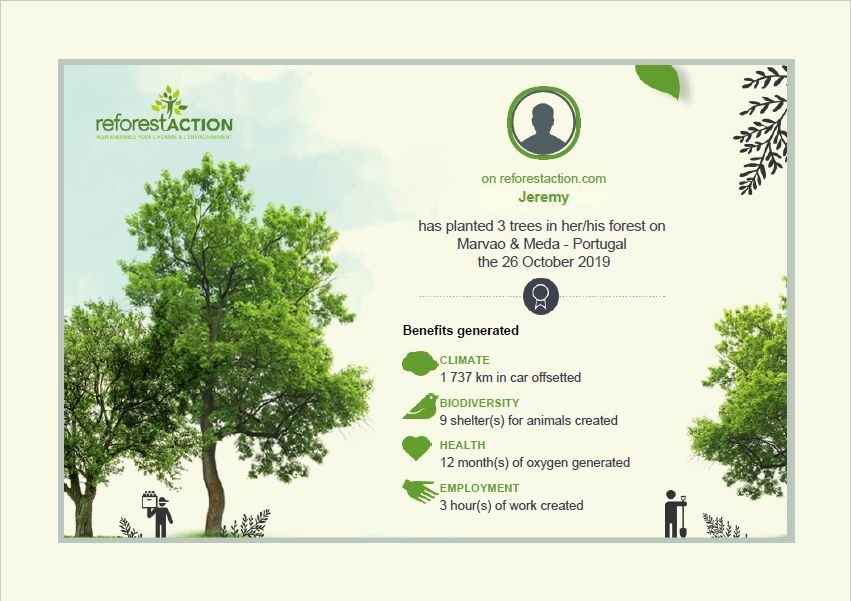 So far I've planted 3 trees and intend to make it a regular commitment, as it seems like a very worthwhile cause and a great way of giving back something to a country that has suffered so badly from forest fires.