I've just been working through the unit 'Prepositions 2'.
I noticed that on lesson 2, after filling in and checking my answer I was unable to replay the 'local person' speaking on a couple of the questions.
The screen shot below is one of the questions where this happened…after getting the answer correct I wanted to replay the video but it wouldn't play. The others that did play took a few taps before playing (first tap made the video sort of darker, second tap made the colour right, then the third tap and it played).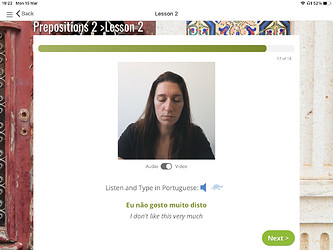 So I moved onto the next learning note 'Combining "Em" with demonstratives' and at the end there was no 'Mark as complete' button.
I had forced quit the app just before starting this unit…
(iPad mini, latest iOS)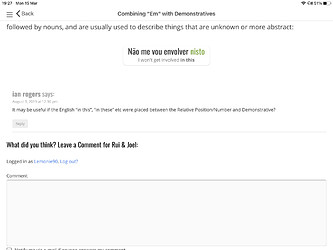 Nb: after force quitting and going back in the 'mark as complete' is now there!