Another small issue I just came across…
After completing the shortie quiz at the end of a unit, I couldn't carry on to the next unit. My only option was to hit the back button, which then showed that I still had the shortie to complete. I went in and did the shortie quiz again and it still didn't show any box to move forward.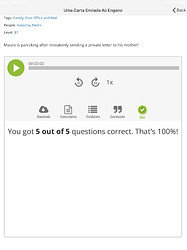 I then hit the home button and it still shows the shortie to do…(I've closed the app down and reopened it but the home page still shows this

).
(NB…I just opened the website too and that's showing the same - yet I went to the shortie and it shows the quiz as completed. So I then completed the shortie quiz again but on the website, and the 'what's next' option was there. I then went to the website homepage and that is now up to date.)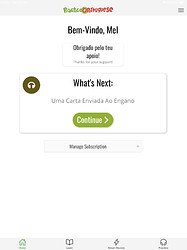 When I go to the unit via the learn button it is showing the sorties as completed there.
(I'm using an iPad mini on iOS 14.4)