Wow…I think my iPad is spying on me…



(Not sure if I should post this here or under the 'Smart Review' topic…)
So I was just on the flashcards to see if I could get the same error as Mac (what with us both being on Mini's), and part way through the review the words "smart review" at the top suddenly changed to "login". When I'd finished I clicked 'back' and the screen skipped through a login page and then straight onto the smart review page. I didn't get an error 403 though…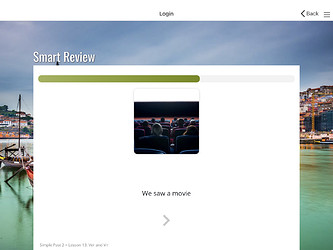 It did keep me logged in and nothing really changed (as long as my progress was recorded

which I'm not sure if it has been

not the end of the world for me if it hasn't tbh).
So to test it again I went back into flashcards, and on the second set of cards it happened again (the word login appeared at the top, I finished the set, I hit back and it skipped through a login screen on its way to the smart review page).
This is the first time this has happened but thought I should update you.
I did catch a screen recording of it so if you want to see it let me know (I was unable to post it here as it says "Sorry, the file you are trying to upload is not authorized…"